THE OFFICIAL SCIENCE OF THE 21ST CENTURY WITH  A VISION & A PURPOSE
SIX SCIENTIFIC WEBSITES AND ONE PHILOSOPHY
We are creating a new science that more accurately portrays reality.
What you are is beautiful and you create your reality
.
Science with  a heart and soul.
"Like public television, a scientific authority, and center of goodwill, wrapped into one for the world."
— William Eastwood.

David Bohm (How thoughts create matter)
---
Physicist David Bohm, — who Albert Einstein called "a kindred spirit," and whose Ph.D. thesis — being top secret and classified — was awarded at the University of California at Berkeley by none other than Robert Oppenheimer — tells us that our physical reality is a holographic projection of the brain and five senses.
Why this knowledge about reality is not mainstream yet
---
"The science that should have changed the world has been set aside because it was inconvenient." — Eastwood.
"A conflict arose between the U.S. government and David Bohm.
Despite 
Albert Einstein
  imploring Princeton to keep Bohm as a university professor at Princeton, Bohm was forced to leave the U.S.
Had this not happened, our world would be different, Putin would not be in power, political divisiveness, the mental health crisis, and the climate emergency would not exist."
Your life is a fantastic hologram you create.

INTERNATIONAL PHILOSOPHY
---
Your thoughts create your reality
Does international philosophy work?
It worked for me

This interview is in the U.S. library system public microfilm database.
THOUGHTS CREATE MATTER:

International Philosophy by William Eastwood
---
The unhappiness and division in America is due to Americans thinking they know it all. They have not found answers, happiness or peace because of their beliefs. The world's problems are a result of using the wrong scientific paradigm to try to solve those problems. The same holds true around the world.
---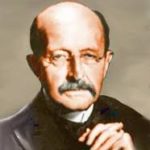 Max Planck, Nobel Prize winning father of quantum mechanics says, "I regard matter as a derivative from consciousness." — The Observer, 1931.
Bernard d'Espagnat
---
"The doctrine that the world is made up of objects whose existence is independent of human consciousness turns out to be in conflict with quantum mechanics and with facts established by experiment."
— Bernard d'Espagnat, a top theoretical physicist.
Niels Bohr
---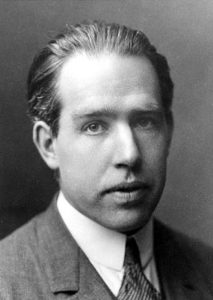 "Everything we call real is made of things that cannot be regarded as real. If quantum mechanics hasn't profoundly shocked you yet, you don't understand it well enough."
― Neils Bohr, Nobel Prize winner father of quantum mechanics.
David Bohm
---
Albert Einstein called David Bohm "a kindred spirit." Bohm's Ph.D. thesis — being top secret and classified — was awarded at the University of California at Berkeley by none other than Robert Oppenheimer.
Bohm tells us that our physical reality is a holographic projection of the brain and five senses.
Eastwood
---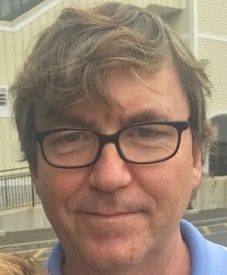 You are creating your own fantastic hologram — your own physical reality and time and space. Your consciousness exists in the field, not the brain, which is a transmitter. The moment is a range of perception. Your consciousness is infinite, indestructible and multidimensional.
You create your reality
---
There is no singular, one-world time-line.
You do not progress in a linear manner within time from birth to death.
You are not a three-dimensional self moving through a three-dimensional world from birth to death.
You and the world do not exist that way.
We are not the pinnacle of evolution
---
Technological advance is a result of information and selective focus. Information and knowledge are not necessarily the same thing. (Predictions for 2024-2025.)
The solution to all problems, public and private! Click above to begin a journey like no other!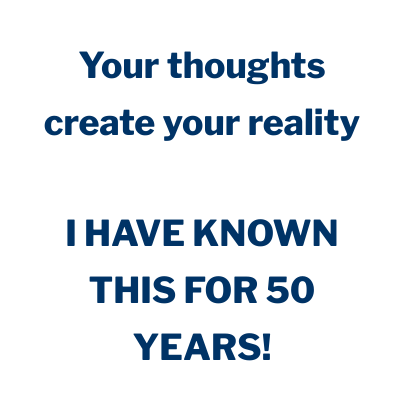 Reemerging 40 years after working for a Yale professor in a research and development facility on a mysterious invention at age 13
— a modern version of an
astrolabe
accurate enough to be used by surveyors — and
Publishing 20+ BOOKS and 500+ FREE ARTICLES in five years
How you are creating a three-dimensional movie—your life
---
Imagine that in your living room you put on a holographic headset. At the click of a switch, you seem to no longer be in your living room.
Your senses are now telling you that you are actually on a tropical beach. As you reach down to touch the imaginary sand, sensor pads in gloves you are wearing give the sensation of pressure on your fingers.
This is an analogy to explain the purpose of your body and brain. Your body and brain are like a holographic headset that allows you to perceive a 3D movie you call your life.
You are not moving through time and space from birth to death―THAT IS THE PROJECTION YOU ARE CREATING.
If you do not see the objects behind you, they do not exist physically. There is a field of infinite probabilities behind you. When you turn to see what is there, you collapse one specific probability from an infinite range of probable events.
When you become aware of how you are creating your reality, you can awaken from the trance. It is then that you can create a-dream-come-true, in which you are surrounded by your every wish. By applying the principles of conscious creation carefully, I will tell you exactly how you can bring the production in line with what you want.