---

The author of this article, William Eastwood, worked for a Yale University professor on a secret invention at a private research and development facility at age 13. This is documented in the public record.
Eastwood's 45 year study / 25 books reveal that intensity, conditions and other factors determine when your thoughts are projected into events. He has a daily post to help you create the life you desire.
Founder of:
Under further development on 9/22/23.
International Philosophy by William Eastwood
---
The unhappiness and division in America is due to Americans thinking they know it all. They have not found answers, happiness or peace because of their beliefs. The world's problems are a result of using the wrong scientific paradigm to try to solve those problems. The same holds true around the world.
If a premise on which a scientific paradigm is false, all that follows is false.
Physicalism is false.
Earth-Network.org: A plan solve world problems
---
Earth-Network.org provides the education and plan to transform your life and solve world problems that are lacking in our world.
The president of the United States says that Vladimir Putin may trigger a nuclear "Armageddon." A potentially catastrophic climate emergency threatens our very survival, democracies across the globe are under attack, the UN warns us of a coming world food shortage and the World Bank says a world recession looms.
The reality is clear – the people of earth are far off track from global efforts to tackle hunger and ill-health, eliminate poverty, reduce inequalities, rescue the climate, improve access to clean water and energy, and sustain life on Earth
We now have the technological sophistication generations sought, but this technology has not solved all our problems. From this we can gather that the problems we face in the world today are not external, they are internal.
Nothing on an external level will solve our world problems until we make the proper changes on an internal level.
Earth-Network.org is focused on the internal solutions to our world's problems.
Once those internal problems are solved, then we can use our technology properly to help solve world problems.
If the problem is internal, what should we be doing to solve our world problems?
---
What we should strive to do is to bring out our best qualities. For example, how do you react when you see whole populations suffering? Our true state of humanity, is to empathize with those in the worst conditions.
Many people do that, so why do problems still get worse?
It is because we are trying to solve our problems according to a false premise and faulty science. The science paradigm that gave us technology is not entirely accurate. It is a local science that applies to only one small segment of a much vaster reality that quantum physics has recently discovered and prophets have always referenced.
We not only need to look at David Bohm's science, we need to acknowledge it as being superior to physicalism.
Reality is a projection. If we focus on what we dislike in the world, we add energy to those things we dislike and our problems grow.
The people of earth have to see reality differently if we are going to solve our individual and world problems.
Albert Einstein
---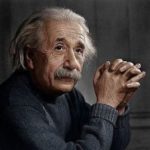 "We cannot solve our problems with the same thinking we used when we created them.
"A new type of thinking is essential if mankind is to survive and move toward higher levels."
— Albert Einstein.
Reality is not understood, this is the problem
A Science That Has a Heart & Soul: By the People & for the People
---
Even though top physicists know the truth, mainstream science is addicted to an inaccurate physicalism paradigm. The greatest scientists and over a billion people know that physicalism does not adequately explain reality. In order for our civilization to solve its problems and survive, we must introduce Internal Science.
"Our civilization must be based on a single scientific paradigm everyone can agree on in order to heal division and function properly.
"But it has to be the right science"
— William Eastwood
The right science
---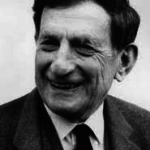 Physicist David Bohm, — who Albert Einstein called "a kindred spirit," and who's Ph.D. thesis — being top secret and classified — was awarded at the University of California at Berkeley by no other than Robert Oppenheimer — tells us that our physical reality is a holographic projection of the brain and five senses.
The new scientific paradigm informs us that reality is a projection we create.
Had Albert Einstein been successful defending Bohm in 1949, this scientific paradigm may have replaced materialism as our world's accepted science. Documentation Princeton University.
Although Bohm died in 1992, Eastwood's work continues. "The Solution…," has only recently been made available to the public. Eastwood founded Earth Network to bring awareness to Bohm's holographic reality paradigm, only Eastwood's specialty is application rather than quantum physics.
The science should be changing our methods of achieving goals and solving problems, but so far it has not
---
The entire world is using the mind in the wrong way because events are a projection of the mind, and our school teachers probably did not know that. The mind is a projector. The way it is used and focused determines what a person projects — experiences — as their reality.
If problems exist in the world it is because we are creating them by default!
Where's the new philosophy based on the findings of quantum physics?
---
Scientists have used quantum mechanics to develop advanced technology, yet as a society we have not yet employed those same facts to generate a new and more factual psychology. It is time to do so.
Contemporary myth — a false premise

— an

internal problem responsible

for the world's problems
---
The world is in chaos because our methods of problem solving manifest more and more of what we dislike and do not want.
What we look for, we create. Because cultural beliefs train us to concentrate on faults in human nature and criticize just about everything, we end up focusing on what is wrong rather than what is right, and what we focus on we add energy to and thus create more of it.
When you turn on the news, for example, you see what you do not like. This is because the world's populations have focused on what they do not want. They are thus inundated by it on the news.
Problems do not have an external cause, problems are a result of internal causes. This is why I am bringing you INTERNAL science.
The cause of problems is internal. Reality is not understood, and this is the problem.
Earth Network: World Help • Education • Environment • the Inner UN
The people of earth need a global philosophy everyone can agree on to unite humanity and to bring about the vast potential of our civilization and all its individual members.