45

years of research has been put into a collection of powerful books that show you how to create everything you want in life.
Books by EARTH NETWORK
---
Written for Earth Network by William Eastwood.
"I WILL TELL YOU HOW YOU CAN CREATE ANYTHING YOU WANT"
---
[marquee]Simple, easy to understand books on how to create what you want in life.[/marquee]
"All my books are focused on the most important thing to know in life
---
"How you can create what you want in life in a much easier way than we were all taught."
— William Eastwood
MANUFACTURER DIRECT!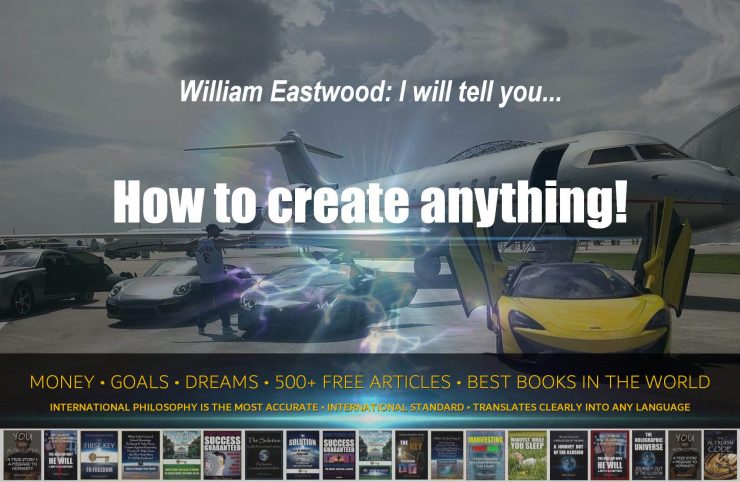 Click image for available Earth Network books
By purchasing through our trusted book manufacturer (Lulu.com) you get these books DIRECTLY FROM THE MANUFACTURER.
Kindness and human charity matter
---
A story with a powerful message.
I discovered a treasure while cleaning up trash along a country road
---

At age seven I told my friend, "If you do good things, good things will happen to you," as I pointed to a rock in an old stone wall and asked him to hand it to me. We had collected roadside trash and put it in a depression in the ground. We had been cleaning up a local road after school back in 1970, before the environmental movement even began.
I dropped the rock on the trash to conceal it (all that we knew to do at that age). With the trash buried, I turned to look at my friend. There had been a shoe box filled with old coins behind the rock I had asked for and he had the coins spread out on top of the stone wall. We filled our pockets and headed home to tell everyone we had discovered treasure! It was one of the moments you can never forget and perhaps the best day of my early childhood.
You hold the future in your hands
Grass Roots
Bring my grassroots institutions to the world where they can help people everywhere.
When you buy a book, you help me to fund
Earth-Network.org
to make it a non-profit and help help people the world over.
BOOKS
---
BY WILLIAM EASTWOOD for Earth Network
25 BOOKS AVAILABLE
RARE & POWERFUL KNOWLEDGE FOUND NOWHERE ELSE
Powerful books packed with practical insight to help you to create the life you desire!
THE PURCHASE OF YOUR BOOK(S) IS A DONATION!

Donate to help people internationally
---
Book manufacturer (cut out the middleman / most recent versions of books).
Prices provided in U.S. dollars: Convert U.S. dollars to foreign currency.
THE SOLUTION
The Solution…" gives us a plan for a vastly superior civilization and a plan for your success and dreams-come-true. The 2023 "Solution…" provides you with 460 pages of insights in which Eastwood gives you a remarkable new way of looking at the universe supported by two of the world's  most  eminent thinkers ― Stanford neurophysiologist Karl Pribram, and University of London physicist David Bohm, a former colleague of Einstein's.
"In editing 'The Solution…', my perspective as a scientist with two doctorates in theology is that 'The Solution…' bridges science, metaphysics and true religion.
— Mario Fusco TP.D, RS.D, BSC.
"We can literally change the course of civilization by lifting the race to a higher path through implementing the solution."
— Mario Fusco TP.D, RS.D, BSC.
Earth-Network.org
MISSION STATEMENT
Bring an end to suffering and conflict globally; distribute food and supplies to where they are needed most in the world; provide opportunity to all people across the globe; transition humanity to a new era; transform public institutions and private lives; form a new field of science, and reform education systems globally.
World Help • Education • Environment • the Inner UN
---
The world needs your help. When you buy a book, you invest in a mission to bring about a better world and a cause that reaches out to every hungry child and dark corner on earth. When we are done, nothing will be the same. 
When you buy a book, you help me to fund Earth-Network.org to make it a non-profit and help to bring my grassroots institutions to the world where they can help people everywhere.
There are over a billion people living in slums today, yet we have the philosophy that can get them out. All I need, is a little bit of help.
When you add one of our books to the tools you possess to improve yourself and the quality of your life, you help more than just yourself. You help people in over 170 countries, some of whom are suffering in bleak and difficult circumstances.
…Some people are dealing with traumatic situations and lack of food, or in some way desperately need help. The support we provide can show them how they can get their next meal or feed their children. 
Earth-Network.org outreach & William Eastwood present
---
A FREE PDF FLIPBOOK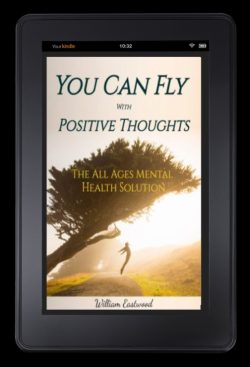 THERE ARE NO SPECIAL QUALIFICATIONS FOR THIS BOOK.
---
WORLD HELP INITIATIVE: William Eastwood provides a FREE PDF FLIPBOOK (an introduction to metaphysics) through the nonprofit outreach work of Earth-Network.org. Click here to open flipbook.
You Can Fly… (EASY READ / EASY OPEN) FREE all-ages world-class PDF book.
Please share this book with family, friends and your schools! It will help them. 
A free WORLD HELP PDF FLIPBOOK that can be downloaded; read as a flipbook; read in regular PDF book format; and distributed for free to family, friends and schools!
EARTH-NETWORK.org
When you buy a book, you help me to fund
Earth-Network.org
to make it a non-profit and help help people the world over.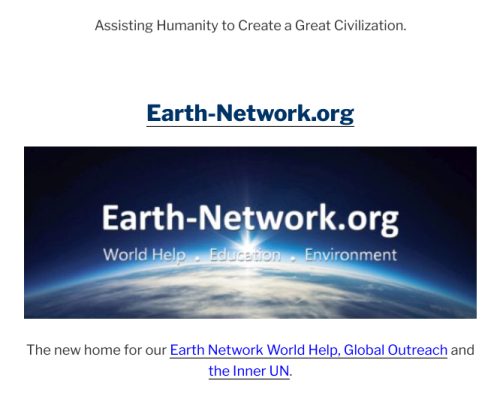 The United States Constitution is the best in the world. It was the first to set a new precedent by determining in law that all people in one nation are equal. The Altruism Code expands that concept to include all nations and codifies that principle.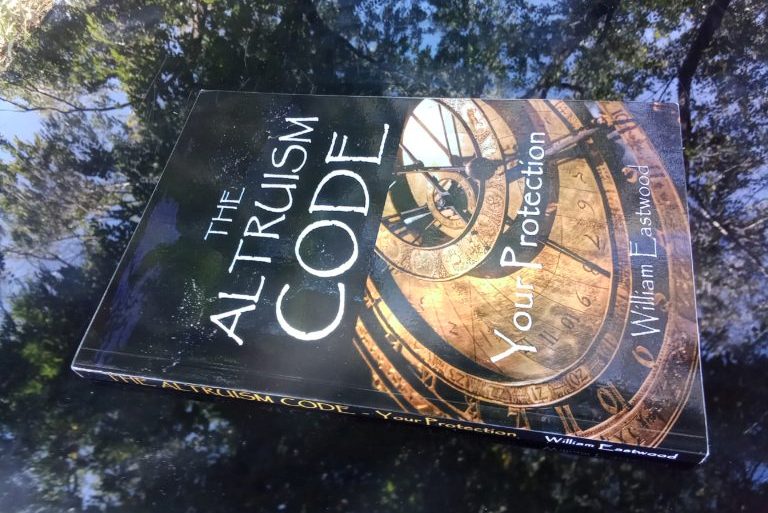 Thank You!

I thank everyone that has made contributions, and those who have purchased books. I would not have been able to do it without you!
Books by William Eastwood for Earth-Network.org are packed with powerful and practical insights
---
Reading these books will raise your expectations as to what you can achieve in your life.
---
Anything is possible!
The very existence of these books proves the philosophy works. The mere fact that William Eastwood was able to write 25 books proves his philosophy works.
His philosophy produced results. The books themselves prove that fact.
His 500 free articles, free world-class book, and efforts to help humanity also validate the principles in his International Philosophy.
---

"The daily affirmation page teaches you how to create the events you want with your thoughts. If you read the affirmations on the affirmation page first thing when you wake up, you will change what happens on that day. If you continue every morning, you will change your whole life. But if you don't go to this page, don't follow your intuition, or don't apply the principles, nothing will happen.